My #TheStrat ideas for 12/21, daytrade/short swing, not sure yet.
$MRNA 3-2-2d < 275.12 (260p or 265p)
$ZM 2-2d < 197.08 (190p)
$AAPL 2-2u > 170.57 172.5c | 167.5p < 167.49
Read on for details and charts and @Tradytics #AlgoFlow…
Still testing and watching flow here to see if I can combine this with possible targets as well as get some extra confidence.
$MRNA 3-2-2d Daily < 275.12
As mentioned on Twitter today, also a possible 50% rule short candidate for the week now. (The first one from my watchlist, surprisingly!)
Idea: possible 3-2-2d below 275.12 (12/23 265p or 12/31 260p to get some more time), FTFC down as well
PT: 269.00, 256.97 (weekly magnitude)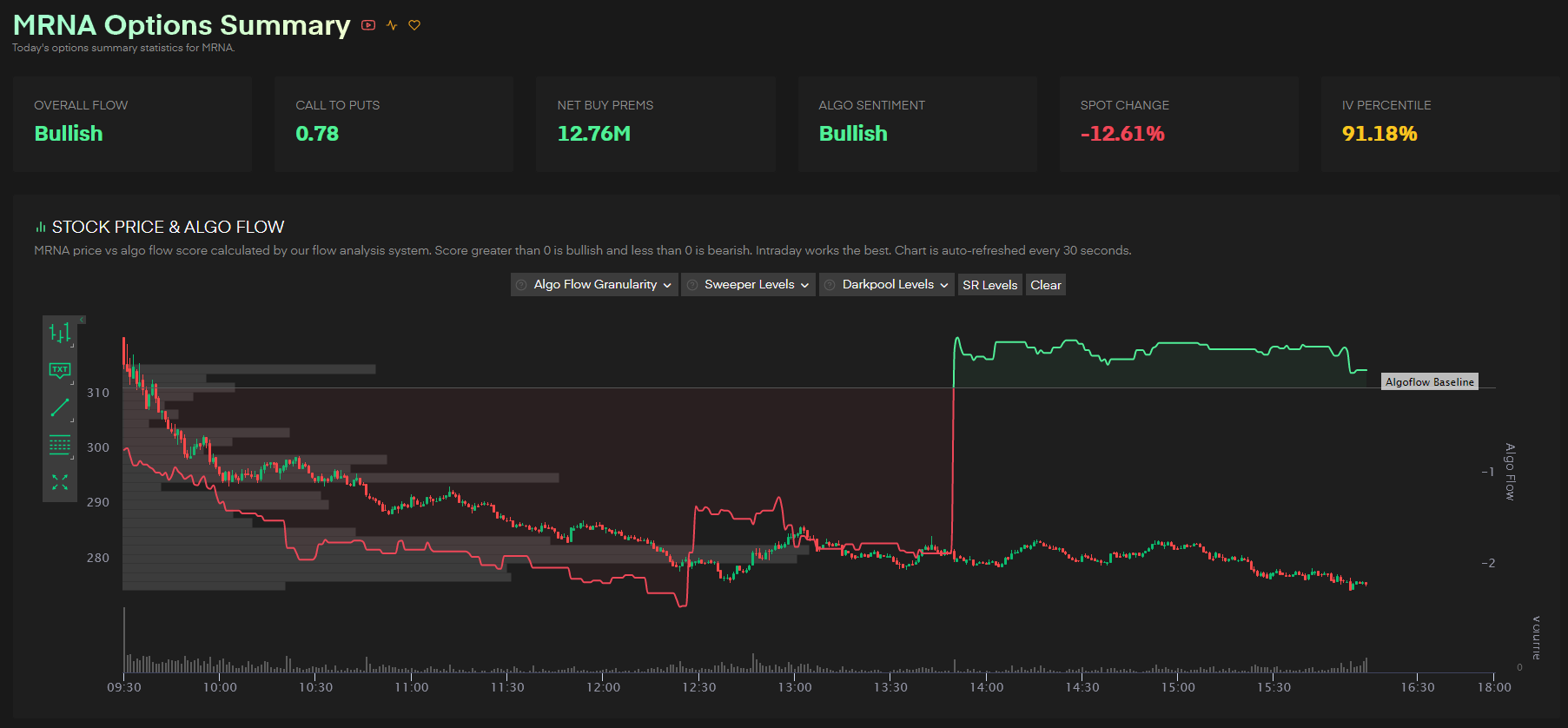 The Tradytics AlgoFlow is surprisingly bullish on $MRNA on the 1min and 5min chart, so I'll watch this as well.
$ZM 2-2d Daily < 197.08
Idea: possible 2-2d Reversal Daily below 197.08 (12/23 190p), FTFC down
PT: 183.35, but tbh I'm not aiming at this, going with an in-between target for the strike at around 190 and I'm happy if it dips deeper.
Tradytics agrees here and AlgoFlow predicts a 5min flow around 185 and down.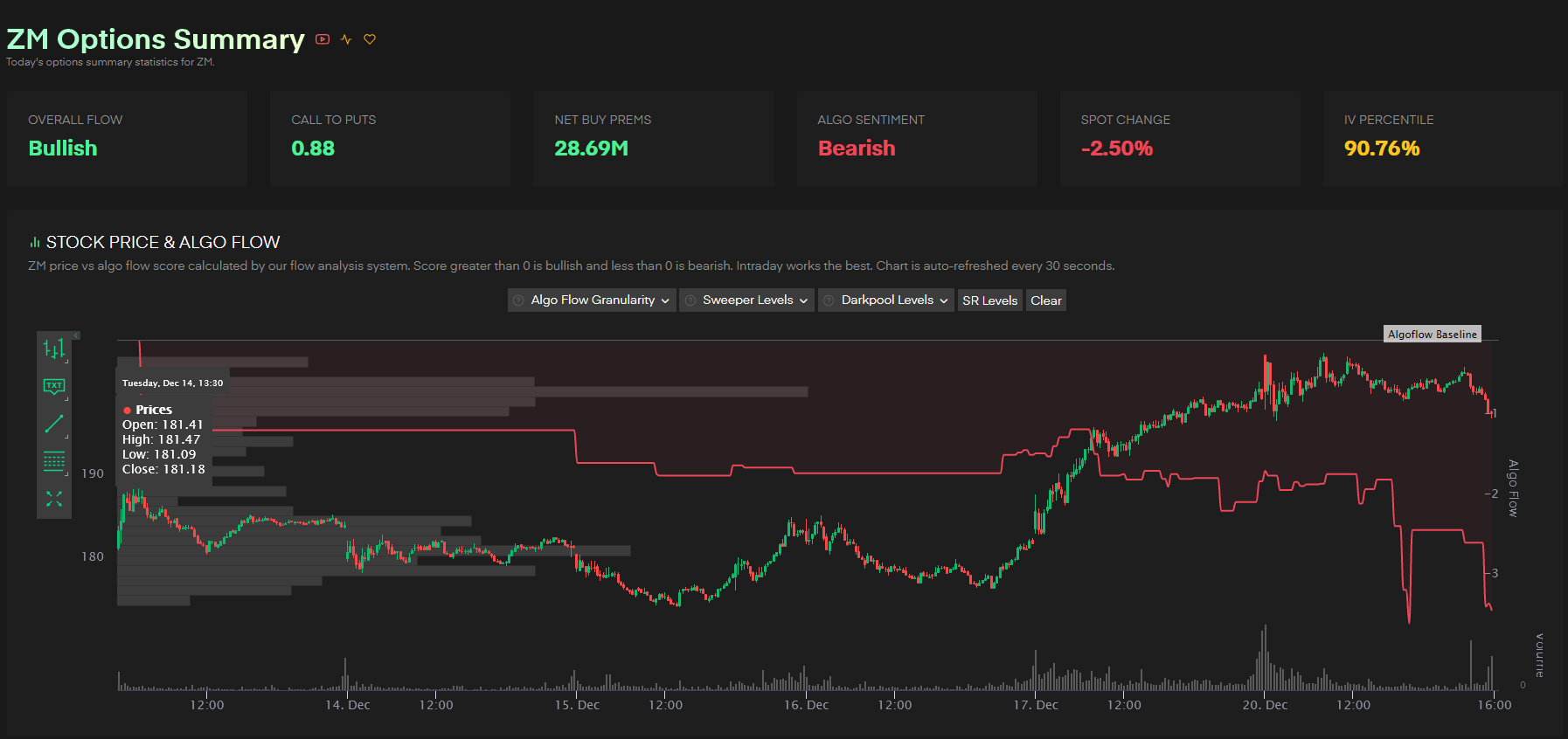 $AAPL 2-2u > 170.57 Long play
Idea: possible 2-2 Bullish Reversal above 170.57, still has FTFC up PT: 173.47 for a quick daytrade
Tradytics has the AlgoFlow for $AAPL slightly bullish on the 5min chart…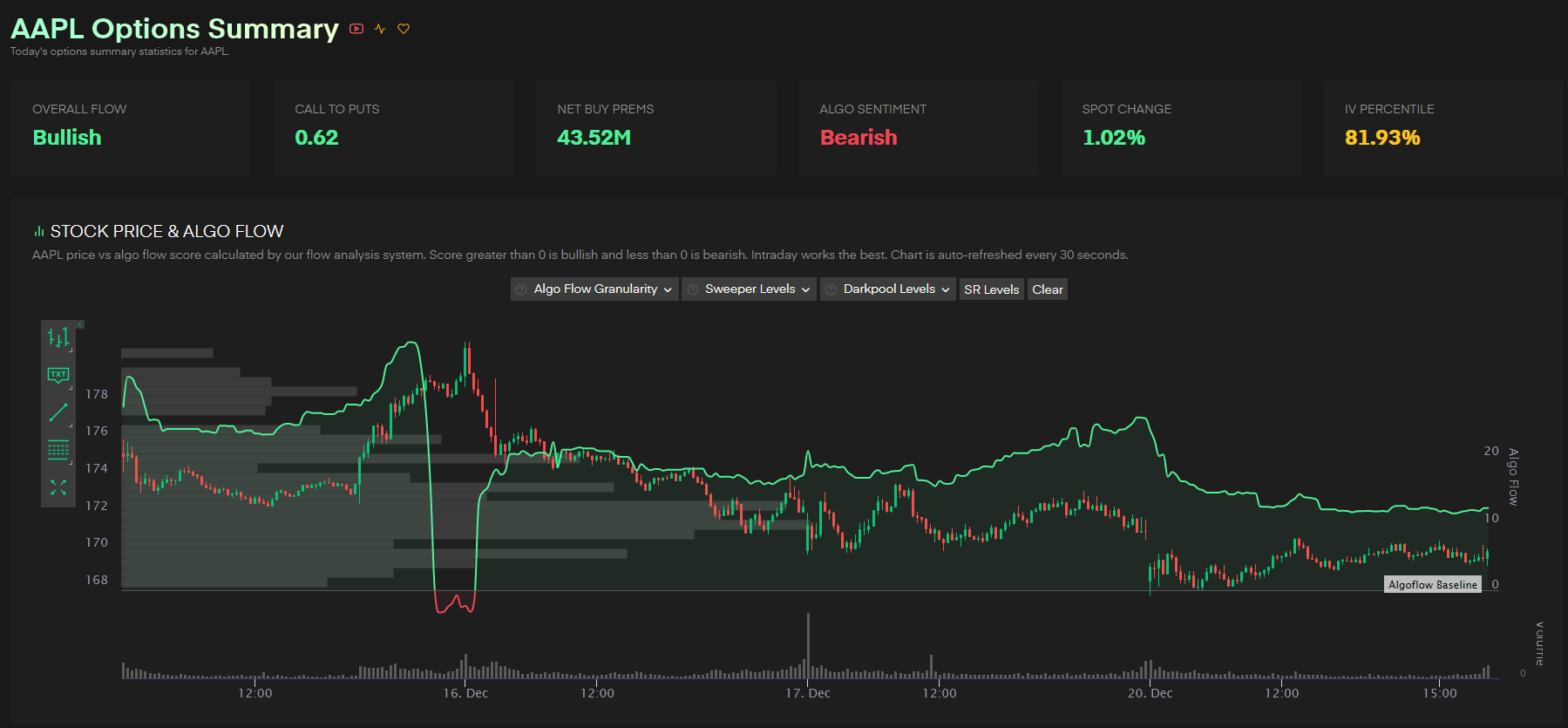 However…
$AAPL 2d weekly < 167.49 Short play
I never should(!) short AAPL but let's write about it, nothing wrong with it? :)
Idea: The weekly 2u-2d has not reached it's target of 164.28 (yellow line on chart) PT: 164.28
For chart look at the long play, targets are marked
On the 1min AlgoFlow Tradytics shows still bearish flow…